It is with great sadness that we learned this weekend of the passing of renowned artist and fellow Northwest Artist Against Extinction, Alfredo Arreguín.
Alfredo Arreguín was generous with his passionate advocacy for the natural world. He readily offered the use of his salmon and orca paintings to NWAAE and Save Our wild Salmon to evoke support for restoring salmon and orcas, their lands and waters, and the many communities that rely on and cherish these emblematic species. His artwork was foundational in establishing Northwest Artists Against Extinction. You can see it throughout our website, on our t-shirts, notecards and billboards.
"Alfredo was a brilliant artist and a kind, generous human being," said artist Juan Alonso-Rodríguez in Saturday's April 29 Seattle Times obituary. "He opened doors and quietly led by example." We were among those fortunate enough to experience his generosity and kindness first-hand. And whether or not he was aware of the extensive breadth of his artistic inspiration and leadership in creating beauty as advocacy for the natural world, his influence will undoubtedly live on for generations.
UW President Ana Mari Cauce said in a statement to the Seattle Times, "Alfredo Arreguín filled the world with beauty, his legacy is all around us in his art. He made my spirit soar like the breaching orcas in his paintings."
Ivan Arreguín-Toft, Alfredo's son, described the passion with which he lived and painted. "He took really big bites out of life. For a famous artist, he never slowed down and never stopped. He loved, he lived, he ate, he laughed all at the highest level of … creativity, energy, passion." And that is profound inspiration to us all!
Margo Vansynghel wrote a beautiful obituary in Seattle Times and the quotes in this email are from her article. I hope you'll take the time to read it in honor of a great and passionate creative visionary.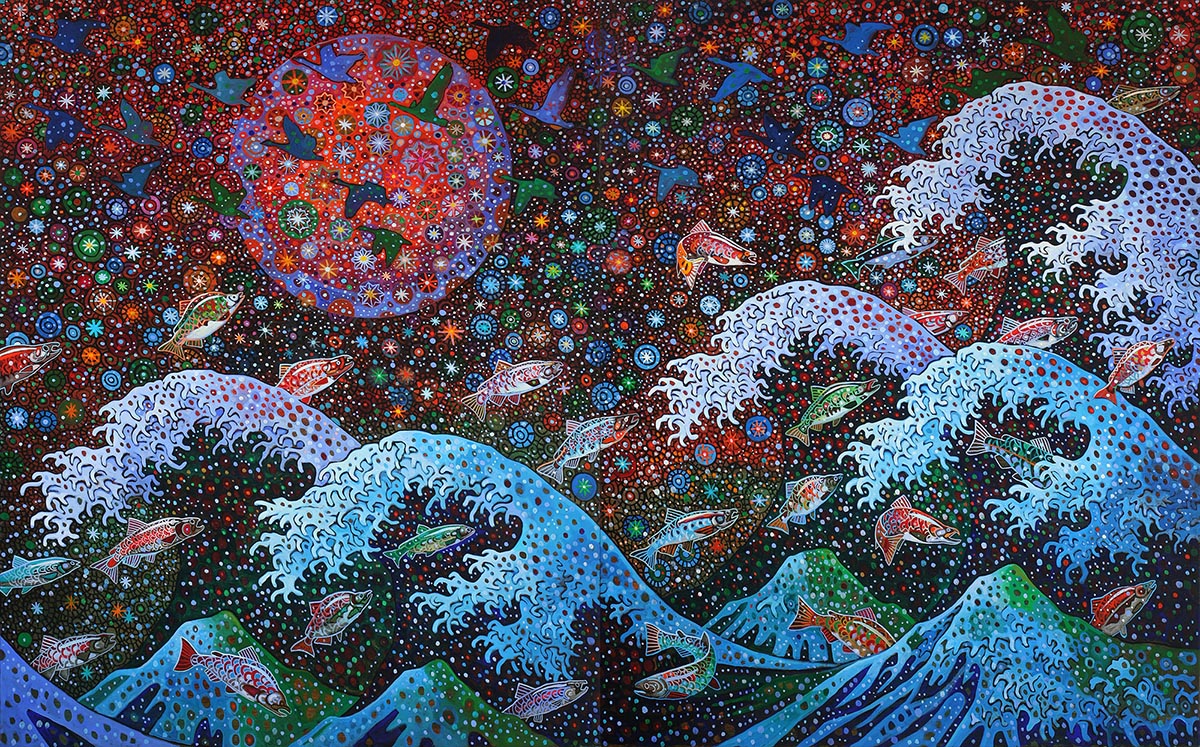 Alfredo Arreguin: Against The Current