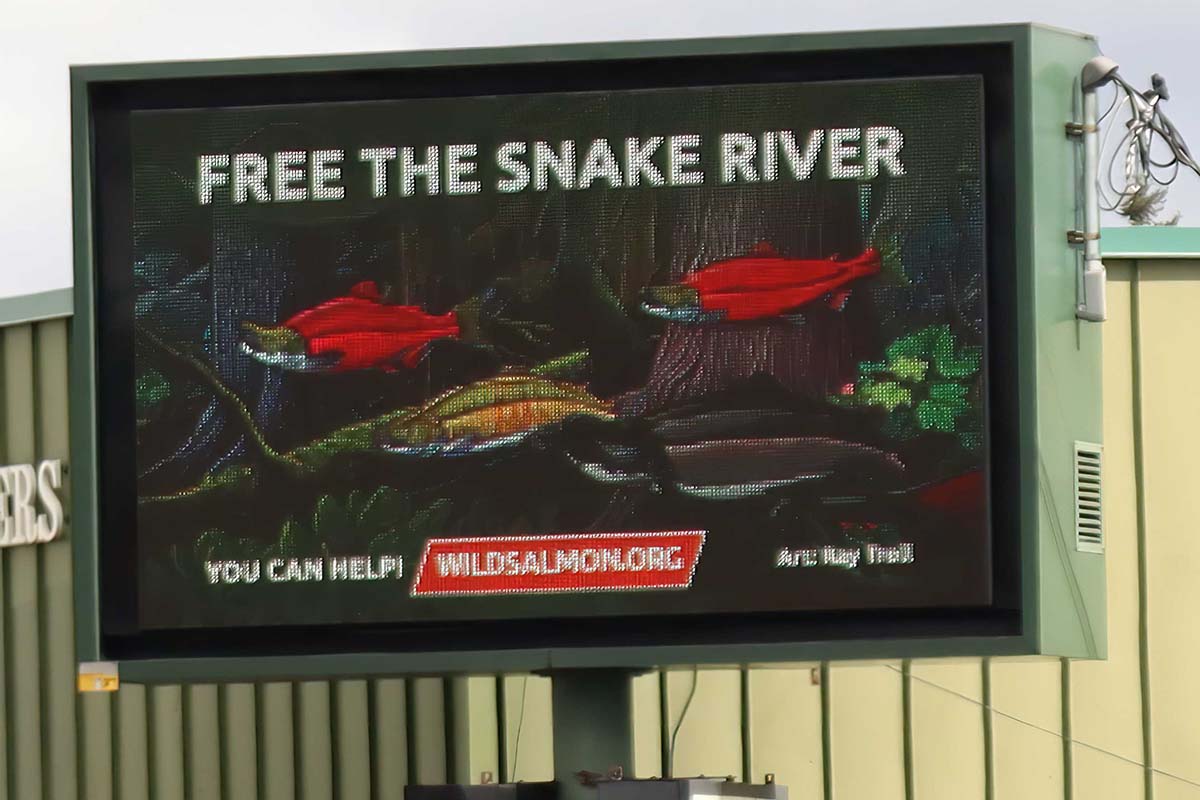 NWAAE is excited to share with you a few images of new digital billboards that went live in Portland on April 14. There are two different images that will appear on a regular, recurring basis for the next several months.
If you live in the greater Portland area and want to go see them - the digital images are on display at the SE corner of SE 122nd & Division St.
In the next few days, we'll add another "print" billboard – also in the Portland area. Stay tuned for details about that as soon as it goes up.
For now, here are photos of the digital billboard followed by the artwork itself. Huge thanks to Ray Troll and Alfredo Arreguin – both participating Artists Against Extinction – for their partnership and collaboration in this exciting project!