Artist: Roxann Murray
www.atouchofwander
lustphotography.com
Biography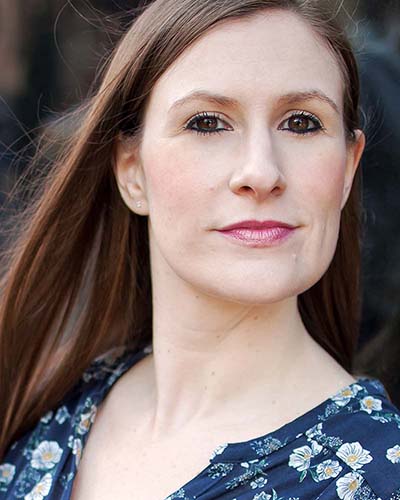 Roxann is an Emmy award-winning neurodivergent photographer and artist based in Tacoma, Washington. She specializes in several different types of photography such as documentary, event, nature, destination, and wildlife. Her images have been used in newspapers, a TV show, a video game, a music video, art books, and a literary arts magazine. A few organizations she has collaborated with are hitRECord, Elephant Nature Park, and the City of Seattle's Office of Arts and Culture. In 2009, she received her B.A. in Interdisciplinary Arts and Sciences with a certificate of high scholarship from UW Tacoma. Roxann is also a known biophiliac; since she was a child, she has had a strong connection with the natural world. She became an activist during the fracked gas and methanol fights in Tacoma.

Growing up in the Pacific Northwest, Roxann developed an affection for trees, fungi, ferns, and the seashore. The majority of her photographs focus on pattern and color. While photographing people and community, she prefers shooting candidly rather than have the subjects pose; that way, she captures who they really are. Since Roxann is Nakota and Dakota on her father's side, she tries to view the world through a decolonized perspective and live in a way that she hopes make her ancestors proud. When she's not making art, Roxann is reading, exploring, gardening, or planning her next adventure.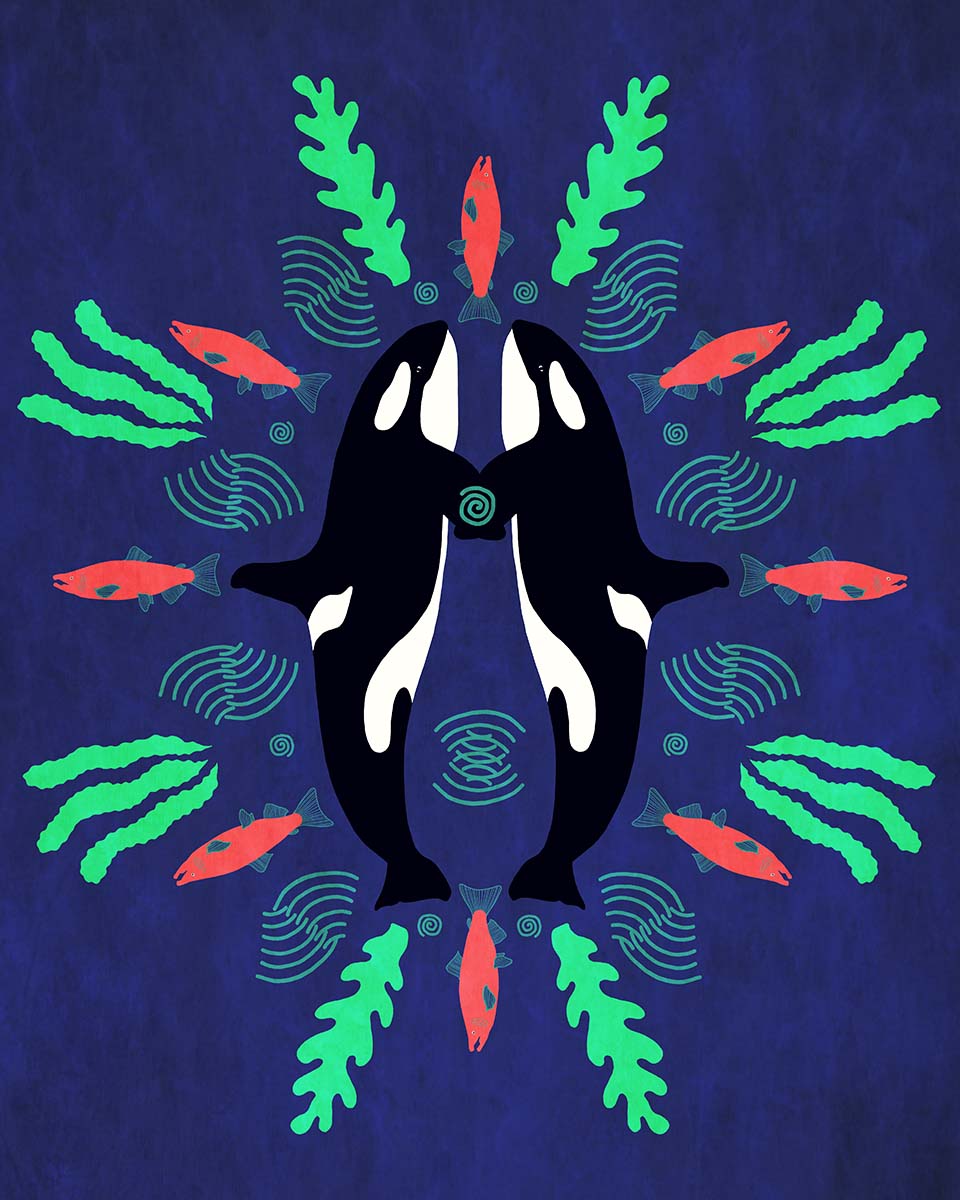 Roxann Murray: Honoring Natural Cycles
2021 - 12" x 18" - I created "Honoring Natural Cycles" as an homage to the orca salmon connection. The line designs surrounding the orcas represent sonar, which is how they find food and communicate. The spirals represent the life cycles of the salmon and the orca. My heart has been broken since I learned about the struggles of Southern Resident orcas, including starvation caused by overfishing, military sonar effects, and unnecessary dams on rivers. I hope one day they can have their home back with an unlimited food source and a sonar-free atmosphere.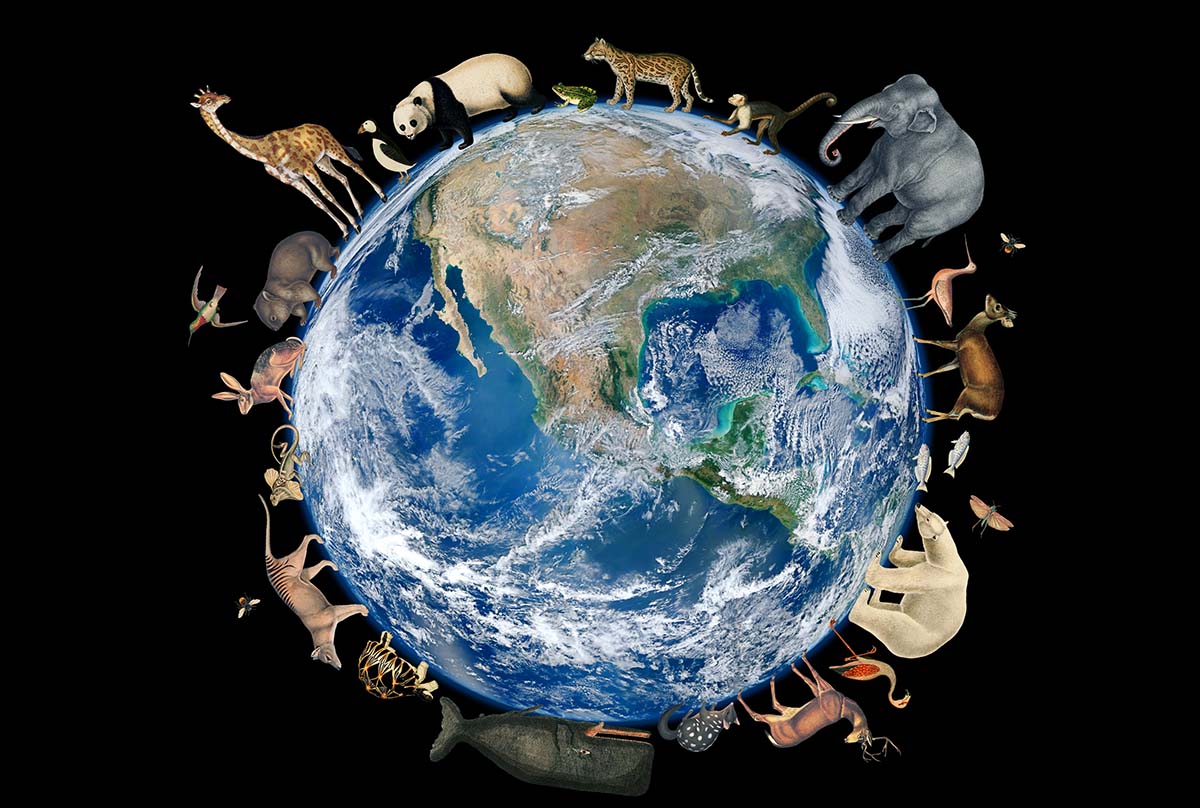 Roxann Murray: Some of Her Children
2017 12" x 8" - I created "Some of Children" to celebrate Earth Day.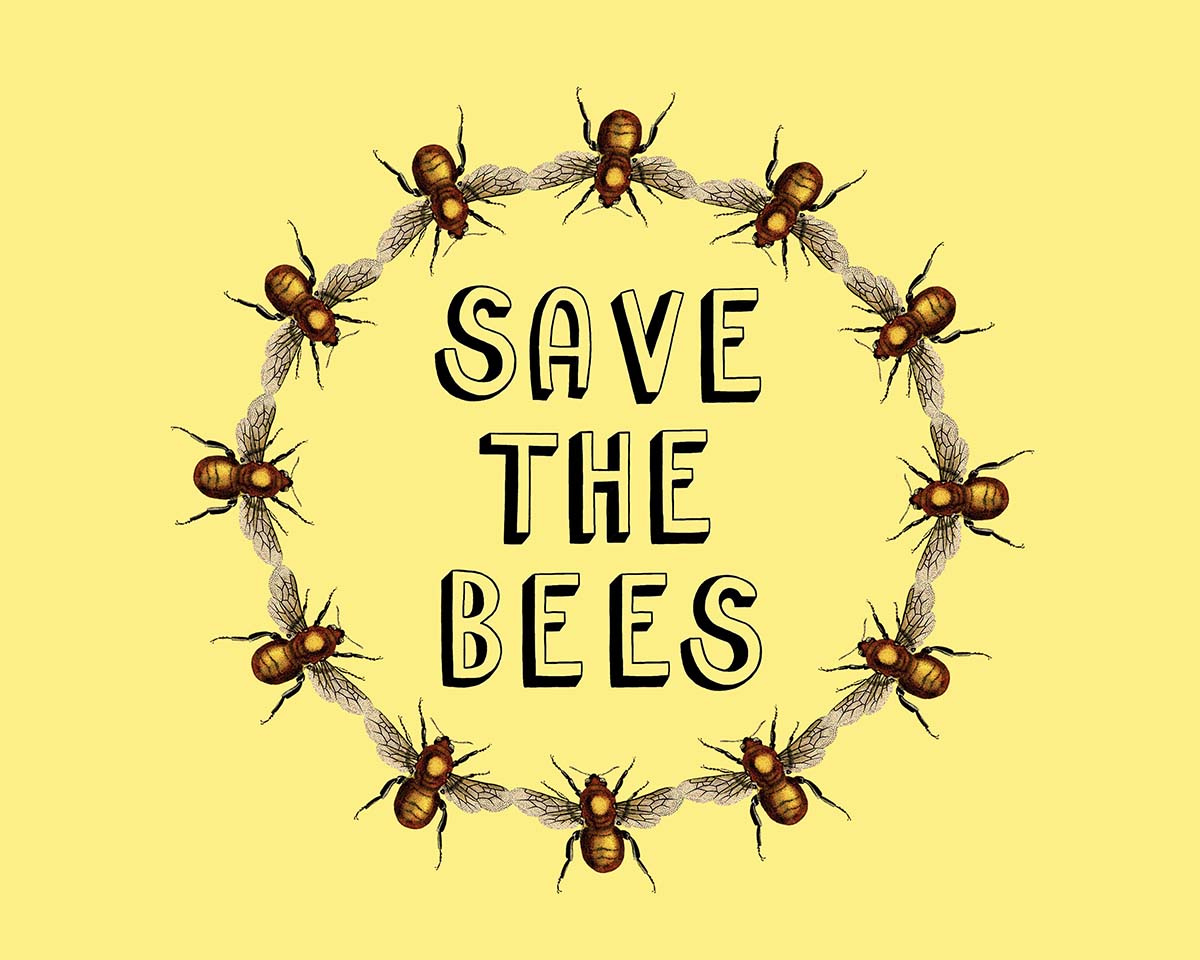 Roxann Murray: Save the Bees
2014 - 12" x 8" - I created my Save the Bees image in response to insecticide/pesticide use and Colony Collapse Disorder. I want people to know how important pollinators are to humans and how vulnerable they are as a species. In the future, I plan to do a whole series that focuses on pollinators.