Artist: Melissa Cole
Biography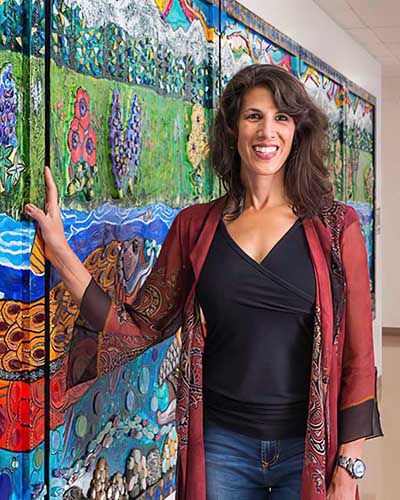 Over the last 18 years I have discovered that with the most mundane ingredients I am able to create something that vibrates with its own raw energy. I relish the moments when my creations make people stop and enjoy an experience. I derive much of the inspiration for my artwork from my encounters as a naturalist guide, a childhood spent in India, and by my background in zoology.
I am passionate about involving the public through community-built public work, which instills a sense of pride and ownership. I thrive on demystifying art by helping people find the confidence within themselves to create and share their life stories with others.
Artist Statement
My background is in marine ecology and I'm married to an underwater photographer. We have spent countless hours in the field photographing both orcas and salmon and their lifecycle.
I am passionate about doing as possible to maintain their balance and habitat through my artwork, education and advocacy.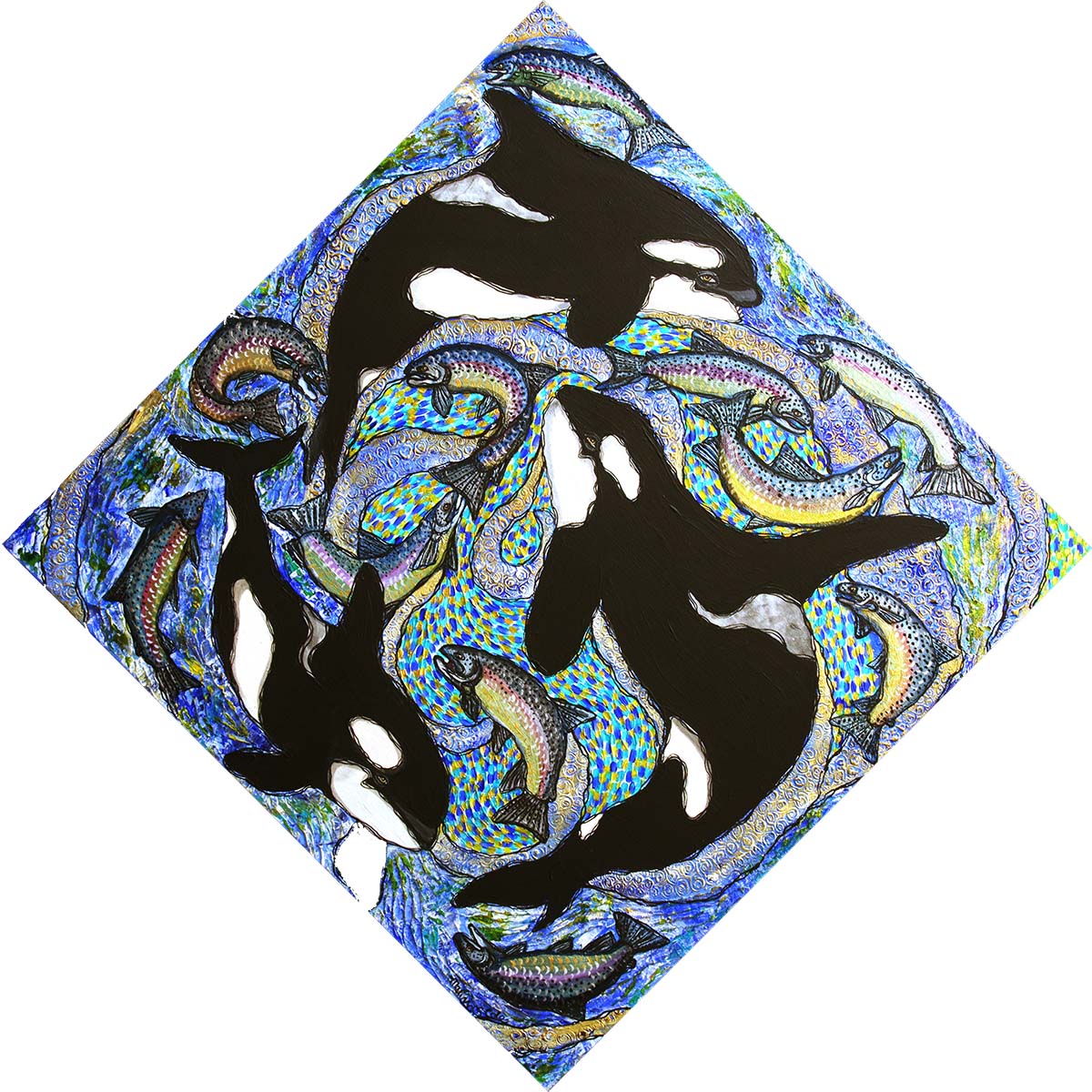 Melissa Cole: Tyee Tango
2023, acrylic on canvas, 24" x 24"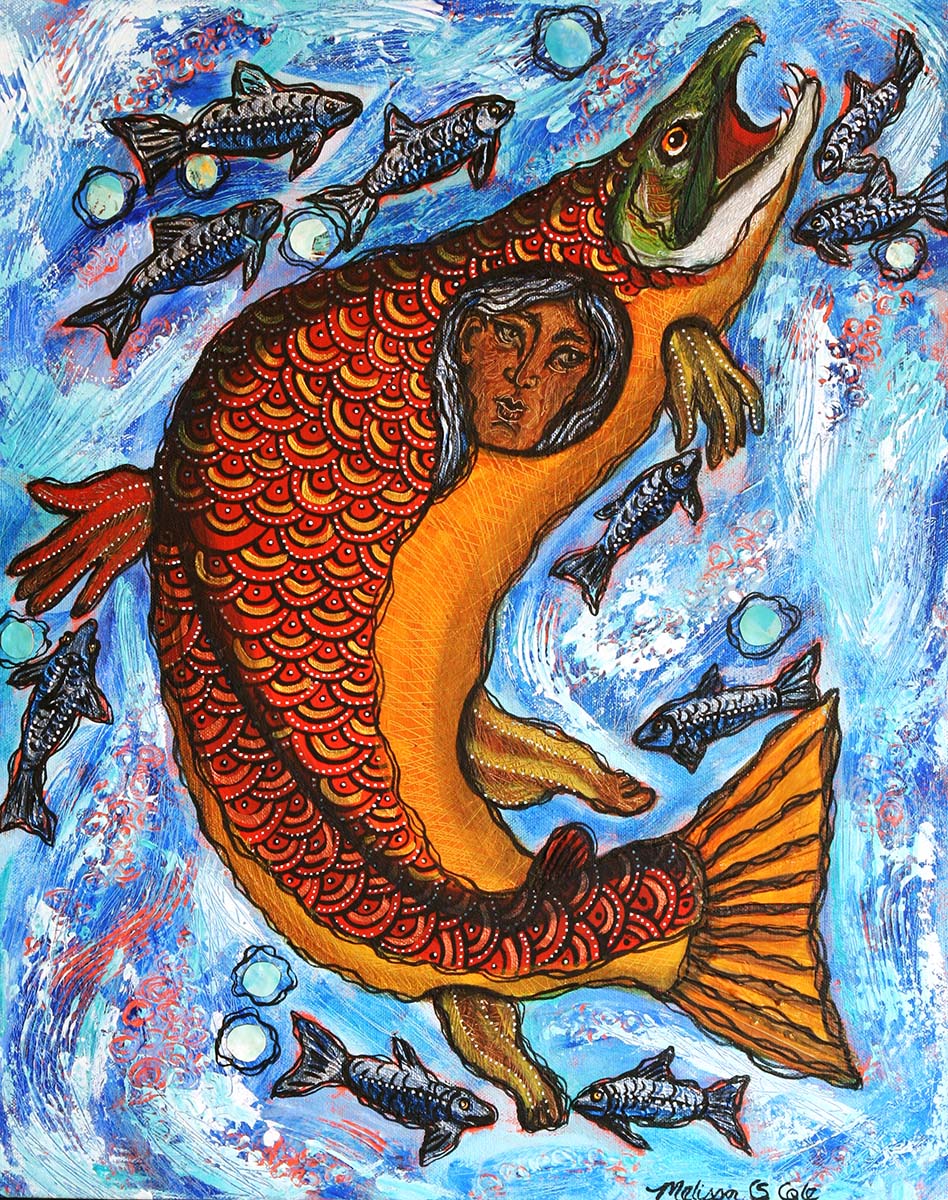 Melissa Cole: Between Worlds
2021, acrylic on canvas, 20" x 16"