Artist: Lisa Allison Blohm
www.etsy.com/shop/LisaAllisonBlohmArt
Biography
Growing up in West Seattle I soon developed a great fondness and curiosity for the sea and it's inhabitants that surrounded me. The first local marine species that really got my attention was "Namu the Killer Whale." As I grew up I found myself wanting to meet and see more of these mystical beings. I am fortunate that I have been able to live and work in areas that feed my passions and provide limitless inspiration. Painting our local species helps bring me and others into their world, I feel even closer to them as I create a work and my hope is that others do too. This passion is also helping bring attention and funding to the local species I love most: The Southern Resident Orcas.
Artist Statement
When I sit down to draw out a concept for a painting it is because I have been touched in some way by a local species, as if they say "See me! " I matter!" "Paint me next!" I strive to capture a bold personality in all of my subjects, and these beings have stories to tells! It is as though through my art I can bring forth a type of communication. I want my audience to know these stories, as well as to be inspirer to action and passion for the current plight of many of our threatened Salish Sea species. Thus, I strive to give them a voice and an audience to communicate that their well being is an important part of our well being and a bigger ecosystem we share.
Very early on I realized, or maybe my subjects led me to realize, that this is as much about relationship building as it is about art. We all feel more inspired to help the beings that we get to know on a personal level.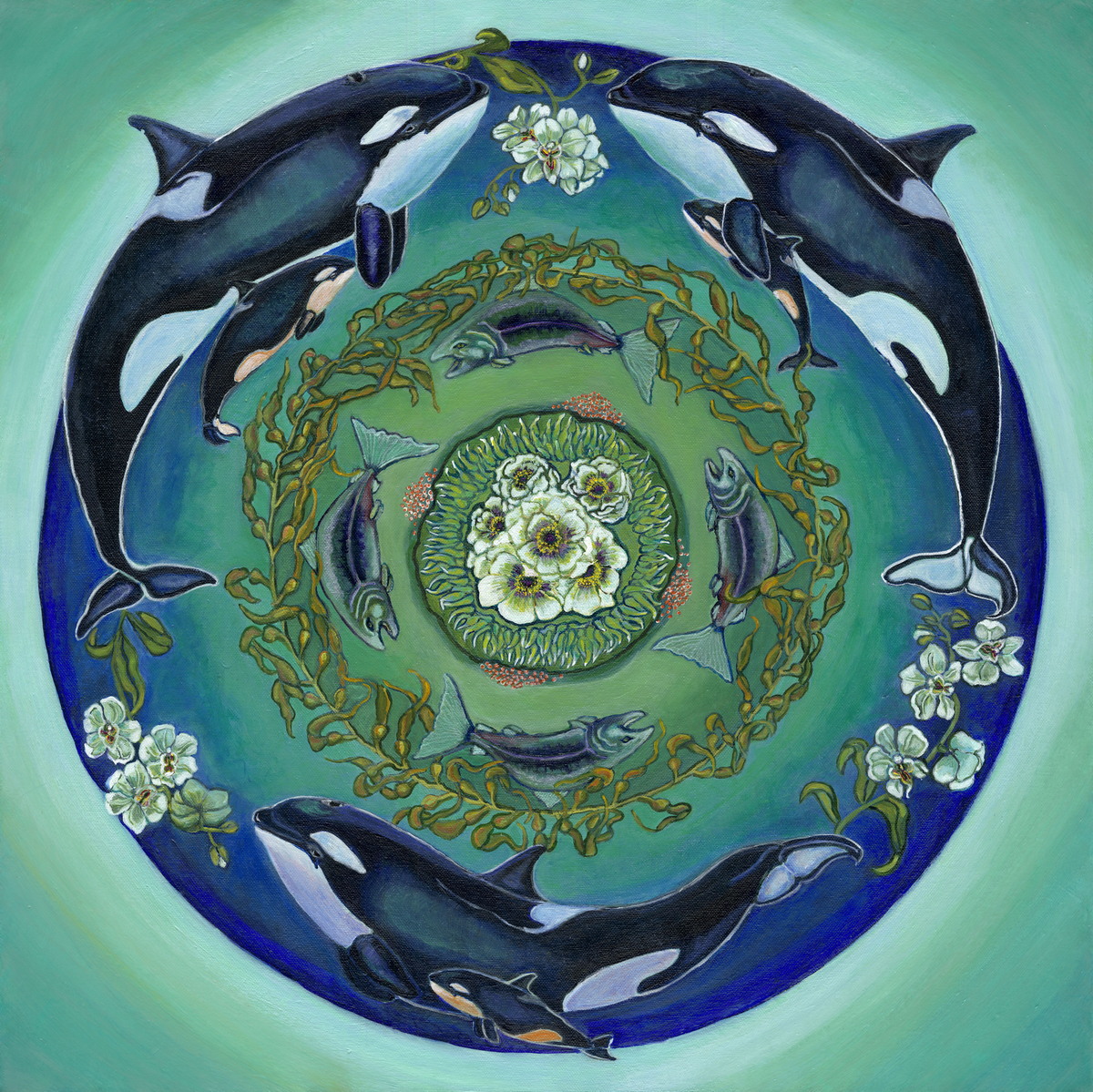 New Life Brings Hope
2019, acrylic, 24" x 24"