Artist: Karen Lene Rudd
Biography: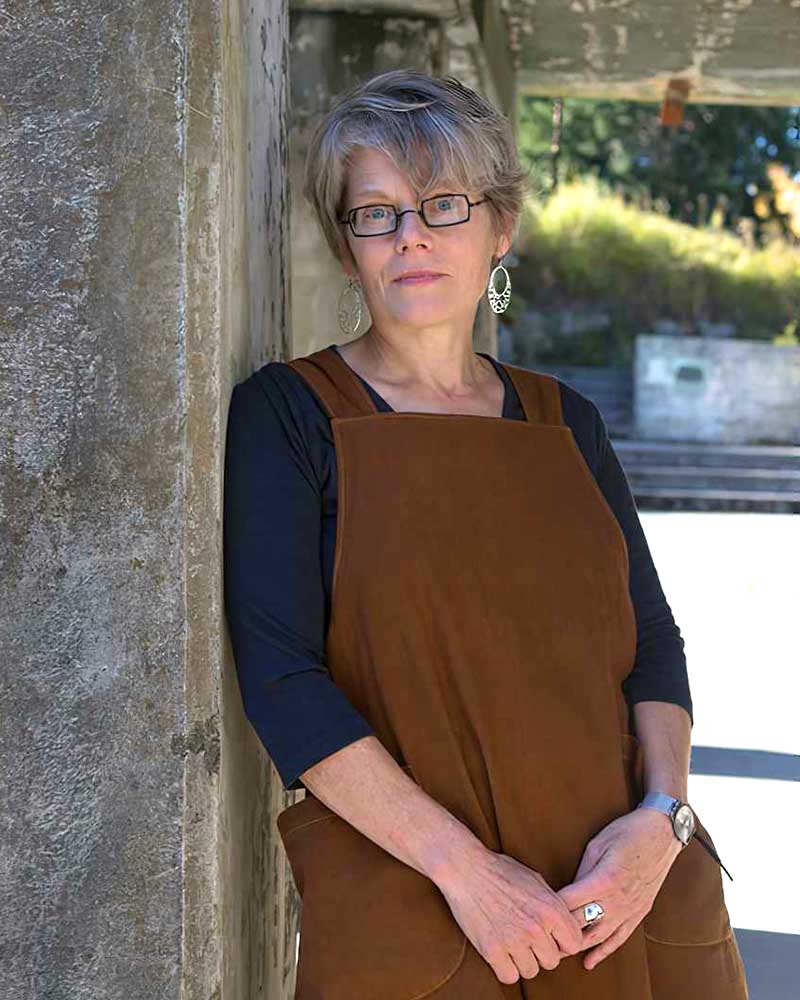 I grew up in Wisconsin where the adults around me read Aldo Leopold, Rachel Carson and Edward Abbey; being an environmentalist was an early inheritance. Later, majoring in biology and journalism, I planned to write about science and nature, but I learned that only through visual art can I convey the complexities I see.
I prefer working with commonplace materials, such as cardboard or tissue paper, and using familiar imagery because I want people to see themselves and their lives in my work. While I address dark subject matter, such as resource depletion, climate change and exploitation of the natural world, I aim to create art that is, on some level, beautiful. This is because I see the world as a paradoxical place with tragedy and beauty often occupying the same space.
Karen's work has been shown at the Museum of Craft and Design in San Francisco, Museum of Northwest Art in LaConner, Whatcom Museum in Bellingham, Bumbershoot and Catherine Person Gallery in Seattle, and she is the recipient of grants and awards through Artist Trust, 4Culture, Centrum Foundation, Collective Visions Gallery, Ford Motor Company and Vermont Studio Center.
"Art helps us look at issues that are too complex, too layered and too deeply felt to put into words."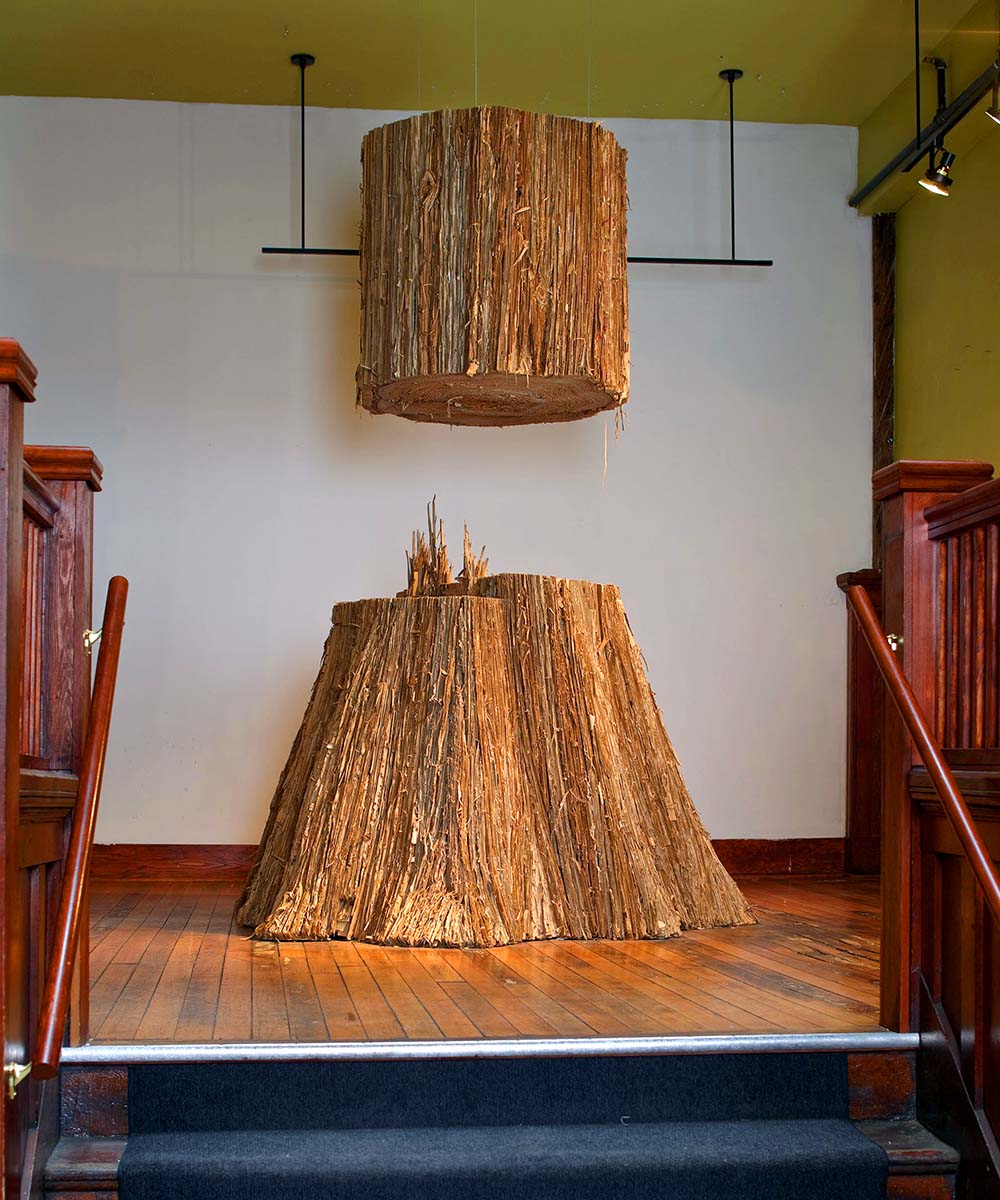 Karen Lene Rudd: Last Stand Cedar
Completed: 2010 - Reclaimed corrugated cardboard - Size: roughly 8' wide and 5' tall
From the artist: I made this work out of reclaimed corrugated cardboard: cardboard boxes fished out of commercial recycling bins. Photo: William Wright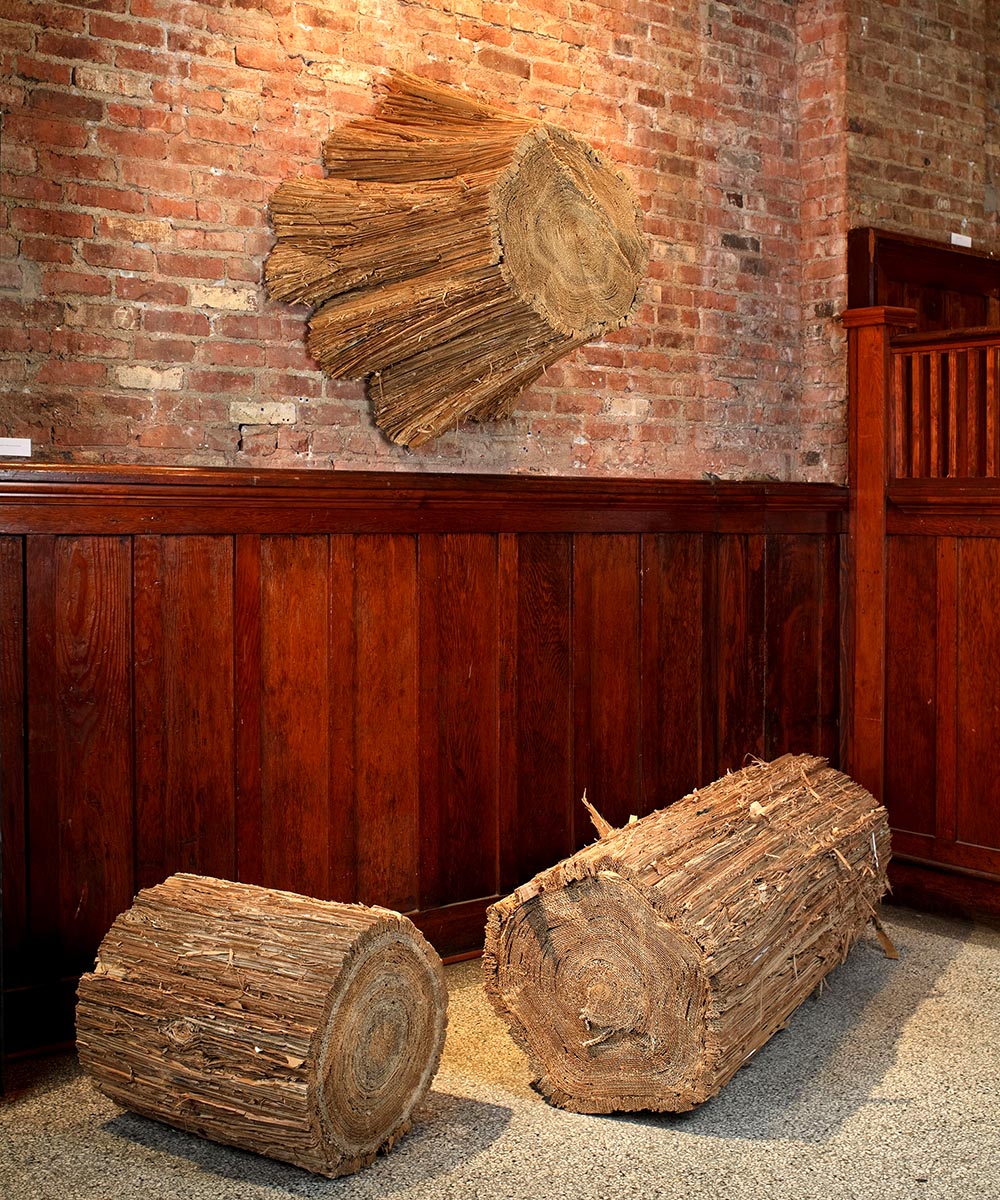 Karen Lene Rudd: Last Stand Cedar 2
Completed: 2010 - Reclaimed corrugated cardboard - Photo: William Wright

Detail / Closeup