Artist: Elise Richman
If you don't know where you are, you don't know who you are.
-Wendell Berry
Biography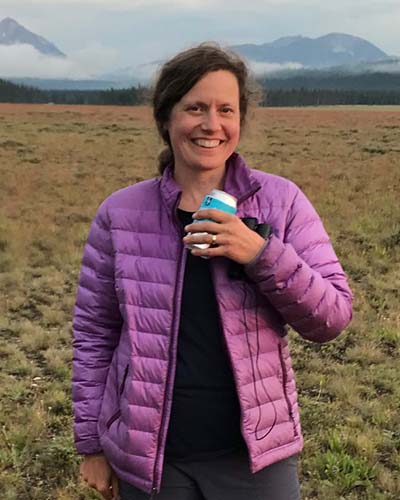 I'm a Tacoma-based artist and painting professor at the University of Puget Sound. I received a BFA from the University of Washington and MFA from American University in Washington, DC. While in DC, I learned about the campaign to remove the four lower Snake River dams. This was over two decades ago when this seemed like a radical proposition -- now this large scale river restoration seems achievable. Since 2019, I have been visiting and representing sites of significance to these salmon population's future as a means of communicating their plight and incredible story through place.
Artist Statement
The story of anadromous salmon migration is epic. These creatures inspire wonder and are a physical manifestation of the interconnectedness of natural systems. Visual art can capture the spirit of these fish and relationship to their mountain streams, watersheds, and ocean environments that are integral to their survival. We are facing a pivotal moment that will decide whether healthy wild salmon populations have a future in the Pacific Northwest. Their future is linked to the future of healthy river systems and functional political systems.
Elise Richman: Sunbeam
2021 - Watercolor, ink, charcoal, graphite, and pastel on watercolor paper - 45 x 29 inches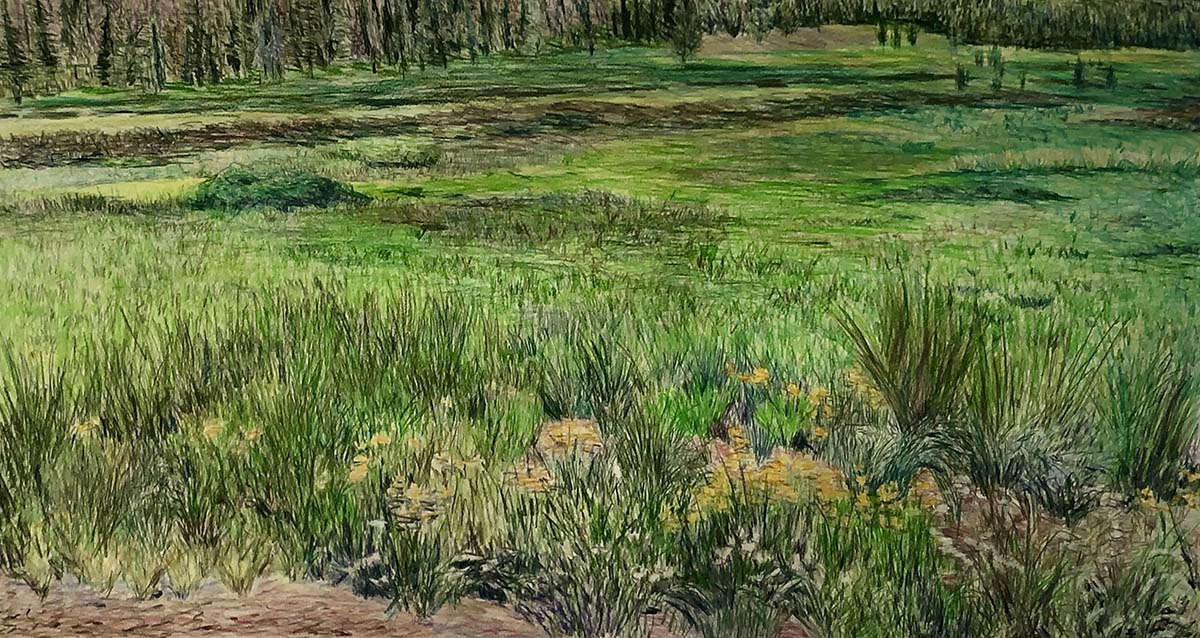 Elise Richman: Meadow III: Johnson Creek
2021 - Colored pencil on paper - 28 x 52 inches
This large scale drawing represents a meadow in the gentle, high elevation headwaters of Salmon River tributaries that serve as a nursery and spawning area for Snake River salmon and steelhead. The Alaska-like habitat in these creeks is currently underutilized by salmon because of the impacts of downstream dams.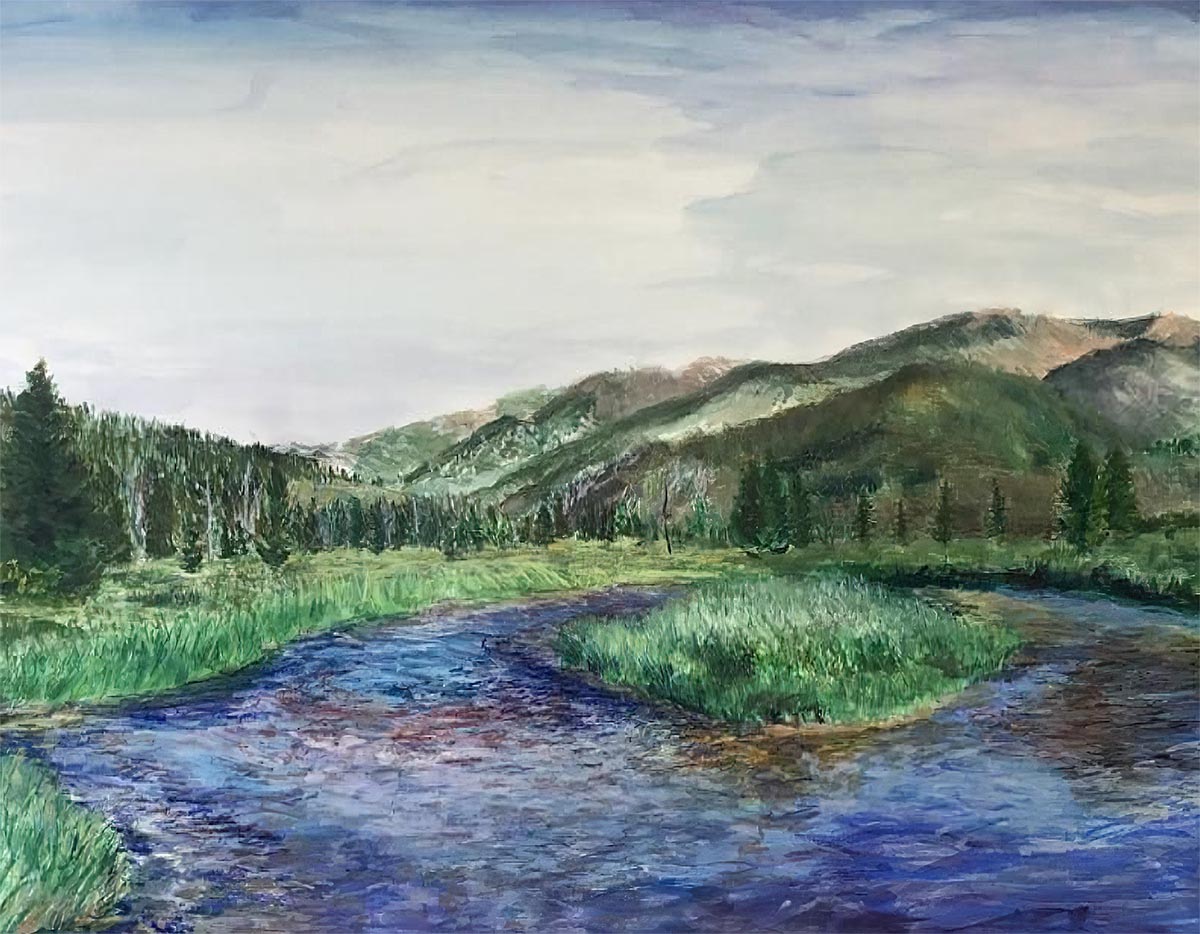 Elise Richman: Riverscape