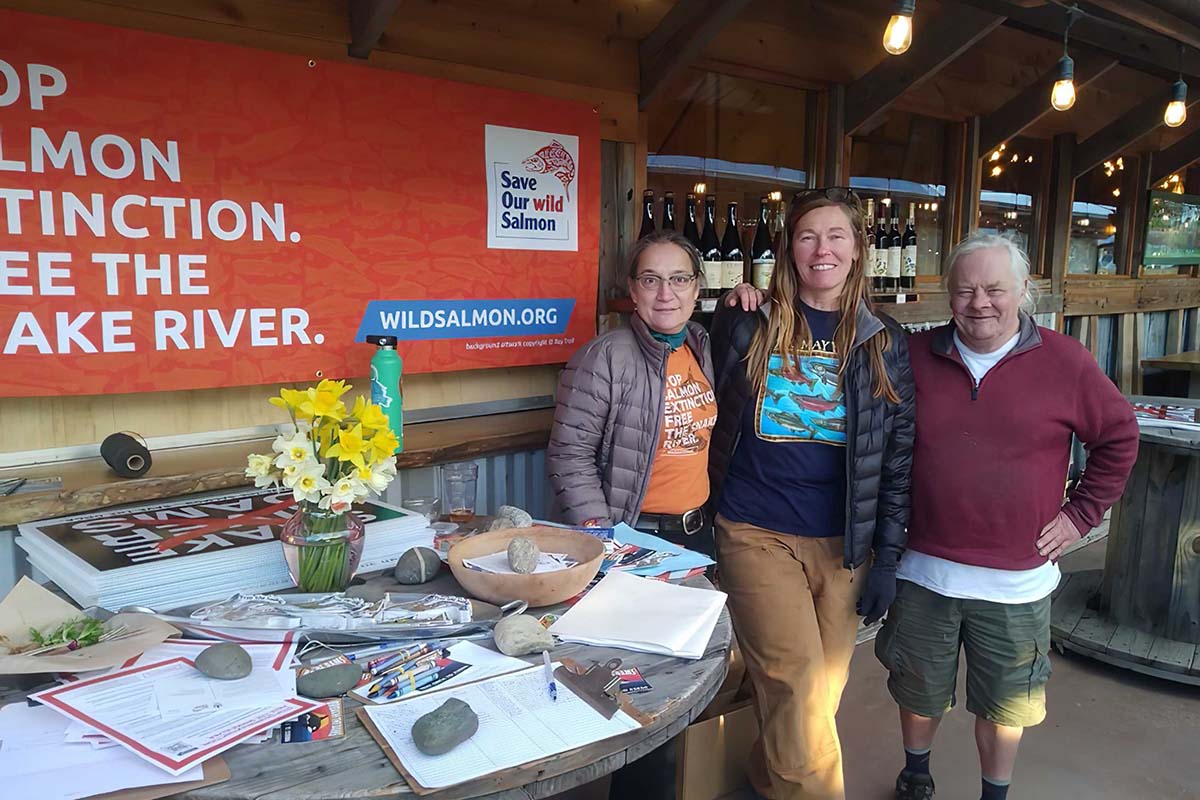 SOS reception at Finnriver Cidery in Chimacum (WA) features NWAAE-inspired materials – t-shirts, posters, stickers and more!
On April 8, SOS organizers Amy Grondin and Marc Sullivan hosted a family-friendly reception at the Finnriver Cidery on Washington State's Olympic peninsula. Hundreds of people dropped-in during the afternoon and early evening to say hello, learn more, sign postcards and pick up beautiful NWAAE swag!
Thanks to our artist-collaborators – including Alfredo Arreguin, Sue Coccia, Britt Freda, and Ray Troll – we sent people home inspired and ready to be seen and heard with artful stickers, posters, postcards, and t-shirts. Here are a few photos that show off the goods!