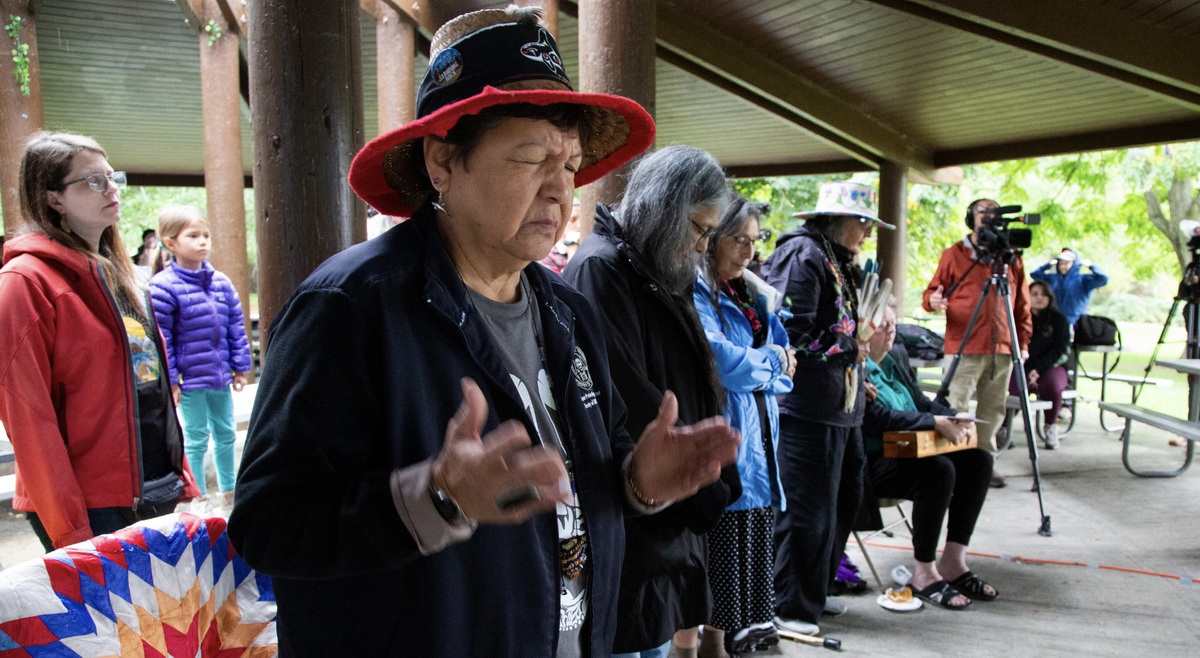 The All Our Relations Snake River Campaign took place last month - evoking joy, grief, hope and inspiration to the thousands of Northwest people who participated. Thank you to all who gathered in Olympia, Portland, Pasco, Spokane, Lewiston, and Seattle in September and October to stand with this powerful Indigenous-led journey.
Since the beginning of time, Native peoples have honored their deep connection with the Snake River and its salmon. But today the lower Snake River dams threaten these fish with extinction. Through art, music, speech, procession and prayer, each stop of this campaign centered Indigenous voices and reflected strong support for urgent action and comprehensive solutions that will finally protect and restore the gravely imperiled fish populations.
We appreciate all who supported and participated in these events. A special thanks to Master Carver Jewell James for his leadership and conceptual inspiration and to A. Cyaltsa Finkbonner who designed and hand-crafted the beautiful and inspiring steel sculpture that traveled with the Journey.
Restoring a free-flowing Snake River will help to honor the promises our nation made more than 150 years ago to many Northwest Tribes. It will reconnect endangered fish to thousands of miles of high quality, cold water habitat, increase resilience and help fight the effects of climate change, and allow the river to fulfill its role in supporting native fish, orca and the other wildlife who rely on healthy salmon and healthy waters. A freely flowing lower Snake River will benefit all peoples and communities who cherish and depend upon the river and its gifts for fishing, hunting, cultural traditions, renewal, recreation and more.
All Our Relations Snake River Campaign in the media:
Gallery
Click on thumbnail for lightbox slideshow, click on location to filter